About Next Information Systems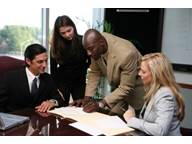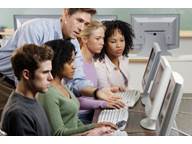 Welcome to Next Information Systems, a computer consulting services company with 24 years of experience in the financial center of the world. Visit our pages to learn how we could help you with the challenges of the new global economy. We are members and leaders of the Long Island and New York City Oracle, SharePoint and .NET User Groups. We regularly present at engineering events.

We have participated at several technology expositions like the Java/XML/WebServices Expos in NYC, Boston and at the CEBIT Conferences in Hannover and CEBIT Bilisim Eurasia Expo as an exhibitor. In addition to our internal capabilities, we also presented service solutions from our partners.
Corporate History
Next Information Systems was founded in 1989 in the State of New York as a consulting company providing computer services & solutions to major financial institutions. Currently, we are serving and ready to serve companies even beyond the tri-state area of NY, NJ & CT. We are providing technology training on a wide range of Microsoft and Oracle solutions to corporations and professionals.

Staff Certifications and Degrees
MCP Microsoft Certified Professional, Microsoft, 2008
Java Development Certified Professional, Learning Tree Intl., 2000
CUE, Certified Unicenter Engineer, Computer Associates Intl., 1998
MSEE, Master of Science in Electronics Engineering
MBA, Master of Business Administration
BSEE, Bachelor of Science in Electronics Engineering
Master of Arts in Public Management
State of New York Education Department Full Teacher License, 2006, 2010
Decades of Hands-On Experience with Products
Published Author
Corporate Capabilities
Database and system architecture, integration and management.
Infrastructure of leading-edge enterprise management solutions.
Breadth and depth of knowledge in database and communication software and protocols.
Design and development of database packages/triggers for transaction distribution
Development of DBA scripts for daily DBA activities
Capacity planning, installation, configuration, performance tuning of Oracle 11i database environments
ASP.NET 4.5, MVC 4, WebForms Development with Telerik AJAX and KendoUI widgets
SharePoint Design and Development
Bootstrap CSS, CSS3, HTML5, Javascript Designs
REST, JSON, SOAP, WCF, RSS
Sitefinity CMS & ECommerce